Unmanic can be configured with multiple libraries.
A default library will be created on the first install. This will be given a randomly generated name. All aspects of this default library may be modified, including its name, but the library itself can never be removed.
To add a new library, click the
button under the libraries list.
Select the directory that you wish to use for the new library.
tip
You may add multiple libraries that point to the same path. This is commonly used for configuring custom plugin stacks to suit the needs of multiple file types within a directory.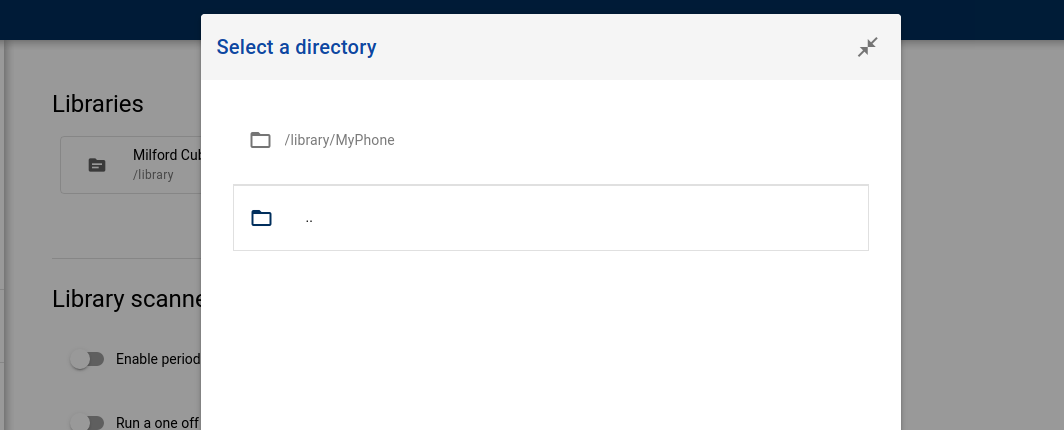 A new library will be created with a blank configuration.